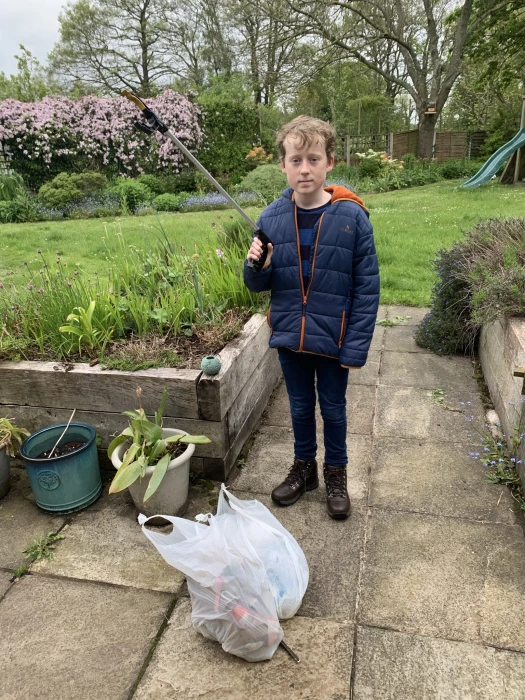 Over the last few months Bulkeley boy Tom Smith from Mill View Close has been out litter picking as part of this Duke of Edinburgh bronze award.
Tom has completed 14 hours (this equates to approx 1 hour per week over a 3 month period) of litter picking around the village, usually around Bulkeley Hill, taking various routes. He also went picking along the A534, around the lay-bys and around pond area. He's learnt the important of being prepared and having the right equipment.
The Parish council have been delighted with his efforts and thank Tom for all his hard work.
To find out more about the Duke of Edinburgh awards scheme click here.