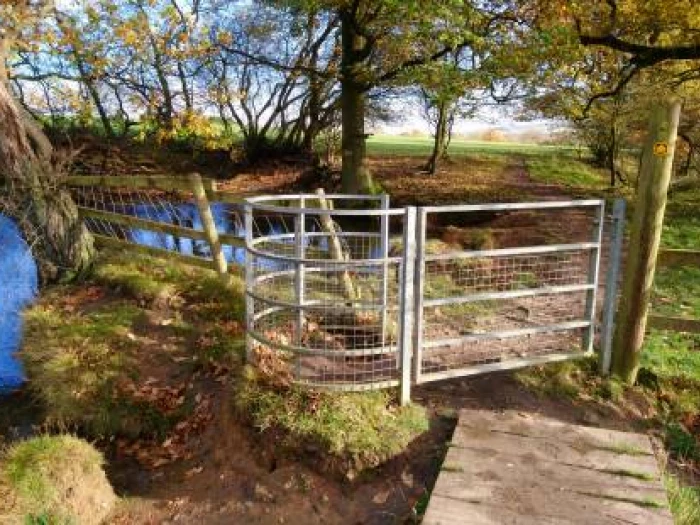 Cheshire East Council has received a grant of £12,000 to replace stiles with gates on public rights of way throughout the borough.

The grant has been awarded by the Peak and Northern Footpaths Society and will allow greater accessibility to pathways for more people. It will also help to reduce the maintenance costs to the council for managing existing facilities.

Use of the borough's countryside has never been more popular than the levels that have been reached during the pandemic and that shows no sign of changing, as people continue to enjoy the benefits of being outdoors.

Councillor Laura Crane, chair of Cheshire East Council's public rights of way committee, said: "For some time now we've been quite rightly highlighting the importance of getting out enjoying walks for people's physical and mental health, so it's great to be investing in the very places where people are likely to be doing that.

"With the summer now in full flow and the school holidays having just started, this is also an opportunity to remind residents of the importance of using the countryside responsibly. So, if you are out walking dogs in our countryside, please remember to keep your pet on a short lead, especially around livestock and to bag and bin your pets' poo responsibly."

Jenny Allen, a trustee from the Peak and Northern Footpaths Society, said: "We are delighted to be able to help with funding replacement gates for stiles. This grant will mean that many more rights of way will become accessible to walkers with limited mobility.

"Peak and Northern Footpaths Society – a charity – has a proud history of working to protect and preserve footpaths and help walkers since 1894. This grant is a fantastic opportunity to continue that work."

To learn more about the borough's walks, countryside routes and trails, please visit: https://www.cheshireeast.gov.uk/prow