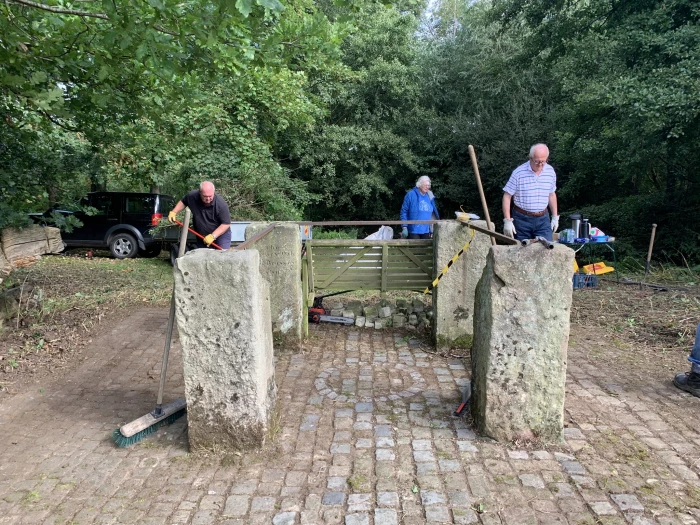 Members of the Bulkeley and Ridley Parish council plus local volunteers gathered at the Marl Pit next to the A534 on Saturday 20th August to undertake a tidy up.
The Marl Pit in Bulkeley is the site of the 'Brassey Tribute Stones'. The four sandstone pillars connected by iron straps originally encircled an oak tree at The Grange in Bulkeley. They were placed to commemorate the fortieth birthday of local railway builder, Thomas Brassey (1805-70), who inherited and rebuilt The Grange in 1843. In April 2007, the stones were relocated to the Marl Pit site, a small area of access land beside the A534, and the commemorative sign was installed.
Thank you to all involved.